Uzodinma Iweala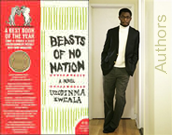 Uzodinma became interested in child soldiers after reading a magazine article when he was a sophmore in high school. Beast of No Nations, his senior thesis at Harvard, was selected as a New York Times Notable in 2005. A frequent contributor to the New York Times and the Washington Post, Uzodinma has signed a two book contract and is studying medicine at Columbia University.

NY Times Review ׀ NPR Interview

ZZ Packer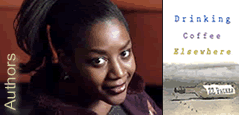 ZZ Packer's debut short story collection was a finalist for the PEN/Faulkner Award, a New York Times Notable Book, and personally selected by John Updike for the Today Show Book Club. She is currently working on her first novel about the Buffalo Soldiers.
NY Times Review ׀ NPR Interview

Daniel Alarcon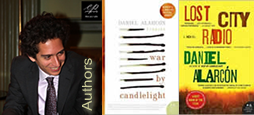 Born in Peru, Daniel spent his childhood in the U.S. After receiving his MFA, Daniel returned to Peru on a Fulbright scholarship. A collection of stories, War by Candlelight, a finalist for the PEN/Hemingway Award, was followed by a novel two years later. Daniel is a Distinguished Writer at Mills College and an associate editor for Etiqueta Negra.
NY Times Review ׀ NPR Interview

Nell Freudenberger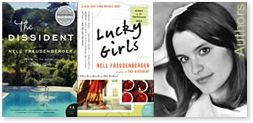 Shortly after earning an M.F.A. from New York University, Nell published her first collection of stories, Lucky Girls which won the PEN/Malamud Award. The inspiration for much of her writing comes from her experiences teaching in Bangkok and New Delhi. A graduate of the Iowa Writers' Workshop, Nell's work appears in The New Yorker, the New York Times, Elle, and Vogue.

Review

Jonathan Safran Foer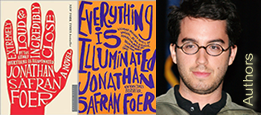 Jonathan studied writing under Joyce Carol Oates at Princeton where he wrote his debut novel, Everything Is Illuminated. His controversial writing style which incorporates graphics with narration, is praised by esteemed writers like Updike, and Rushdie and criticized by others. Foer received a million dollar advance for his second novel.

Review