Colum McCann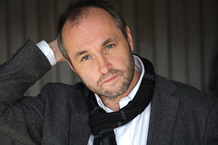 Colum McCann's great strength is the novel form. His most recent publication, Let the Great World Spin has just won the National Book Award for Fiction. Esquire Magazine named him Writer of the Year in 2003 . His adaptation of his novella Every Thing in This Country Must for the wide-screen received a 2005 Academy Award nomination.



New York is the city of exiles — everyone comes from somewhere else. Ireland has been for years a country of exiles — everyone wanting to be somewhere else. I adore New York for its anonymity too — something difficult to find at home. See, I still call Ireland "home" even though I've been gone for fifteen years or more. But I'm at home here, too, I mean in New York. This is my city. Colum McCann


William Trevor
William Trevor is a master of the short story form and the short novel. Shortlisted for the Man Booker Prize numerous time, Trevor won the Whitebread Prize for Felicia's Journey. At 81 years of age he is still going strong with the publication of three novels and four short story collections in the past ten years.
.



"The Irish delight in stories, of whatever kind, because their telling and their reception are by now instinctive." William Trevor

Colm Toibin
Colm Toibin began his writing career as a journalist working first in Barcelona then Ireland and South America. His fourth novel, Blackwater Lightship, was shortlisted for the Man Booker Prize. The Master, a fictional account of five years in the life of Henry James, won the IMPAC Dublin Award and was shortlisted for the Booker Prize. Toibin's first collection of short stories, Mothers and Sons was published in 2006. His new novel Brooklyn was on this year's longlist for the Booker.




"I think the whole business of Irish writing over the last century is so astonishing. That it renders ordinary Irish experience, it gives it an extra layer, which hasn't happened in, say, Uruguay, in the same way. You find your ordinary Catholic experience of going to school, of learning your prayers, of doing a retreat, of having the priests, of growing up with your parents all that being written about in the great books, which even if it isn't a great book when you read it, you think, I didn't know it could be done like that." Colm Toibin

Paul Muldoon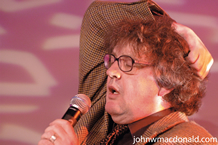 From 1973 to 1986 Paul Muldoon worked in radio and television at the BBC. He is now a professor at Princeton University and the poetry editor for The New Yorker. Poetry and the translations of classics are now his literary passion. His poetry collection Moy Sand and Gravel won the Pulitzer Prize for Poetry in 2003.




"On the other hand, at some level the mass of unresolved issues in Northern Ireland does influence the fact that there are so many good writers in the place." Paul Mudoon


Brian Friel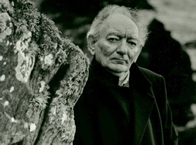 Following in a long line of famous Irish dramaticists from the Abbey Theatre, Brian Friel's style is most often compared to Anton Chekov. He has translated and adapted Chekov and other Russian authors for commercial productions. He received New York Drama Critics Circles Awards for Aristocrats, Dancing at Lughnasa, and Molly Sweeney.



"It is not the literal past, the "facts" of history, that shape us, but images of the past embodied in language." Brian Friel

Seamus Heaney
Seamus Heaney is the fourth and most recent Irish writer to win the Nobel Prize in 1995. Heaney has published over two dozen collections of poems, translated works from Latin and Greek. His translation of the Anglo-Saxon myth Beowulf was named one of the top ten books of the year by the New York Times in 2000.


"Debate doesn't really change things. It gets you bogged in deeper. If you can address or reopen the subject with something new, something from a different angle, then there is some hope.... That's something poetry can do for you, it can entrance you for a moment above the pool of your own consciousness and your own possibilities." Seamus Heaney