Sir Salman Rushdie (1947 - )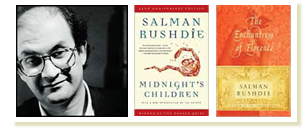 Two years before he was named one of the "best" Rushdie, won the Booker for Midnight's Children. His ninth novel, The Enchantress of Florence, has been long-listed for this year's Booker - make that five nominations for " Sir."


NY Times Review ׀ NPR Interview

Ian McEwan (1948 - )
Ian McEwan was shorlisted for the Booker twice (The Comfort of Strangers and Black Dogs) before Amsterdam won the prize in 1998. Atonement and his latest novel, On Chesil Beach, are his 21st Century Booker nominations.



Kazuo Ishiguro (1954 - )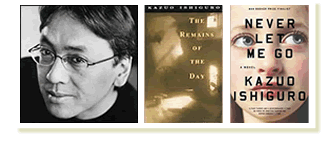 Ishiguro made Granta's list of the "best young" in 1983 and again in 1993. His novel Remains of the Days won the Man Booker Prize in 1989. The Artist of the Floating World, When We Were Orphans and Never Let Me Go have also made the Booker shortlist.



NY Times Review ׀ NPR Interview

Pat Barker (1943 - )
The Ghost Road, the third book in Barker's Regeneration trilogy, won the Booker in 1995 and was shorlisted for The Best of the Booker this year. Her latest novel, Life Class, like her trilogy wrestles with life during World War II.


Review ׀ Interview

Julian Barnes (1946 - )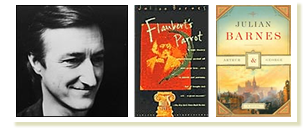 Julian Barnes has been shortlisted for the Booker three times; Flaubert's Parrot - 1984, England, England - 1998, and his latest novel about the creator of Sherlock Holmes, Arthur & George - 2005.


Review ׀ Interview

Graham Swift (1949 - )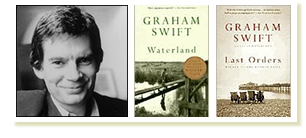 In the same year he was selected as one of Granta's best, Swift's fourth novel, Waterland, was shortlisted for the Booker.In 1996 Last Orders, took home the prize and went onto become a film starring Michael Caine.


Review ׀ Interview

Rose Tremain (1943 - )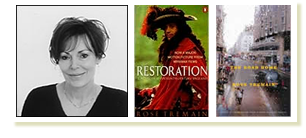 Restoration was Rose Tremian's only novel to be recognized with a Booker nomination. Her new novel, The Road Home, won The Orange Prize for Fiction in 2008.


Review ׀ Interview